Motorola Solutions CLR Series



Red-Radio

are pleased to announce the release of the new Motorola Solutions CLR Series business radios.


The CLR Series is ready to provide all day performance and is customisable to your work environment with licensed and unlicensed radio models and a range of radio accessories including chargers, carry options and earpieces.

• Oversized PTT button
• Up to 18 hours battery life
• 16 channels and 219 privacy codes
• Loud and clear audio
• 8 Colour LED
• IP52 and MIL-STD 810H rated

FEATURES TO KEEP YOU CONNECTED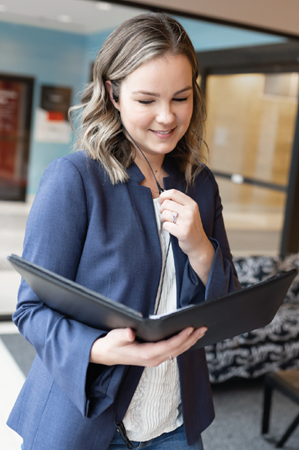 CLR RADIO MODELS
PMR446 unlicensed and 1W licensed models are available so you can stay in touch with your team, no matter what the size. Whether you're managing a small boutique, school playground, or office, the CLR Series can keep your teams connected.

ESCALATE CALL
Initiate an important call and alert users on other channels to immediately communicate messages in high-risk situations, keeping your teams and assets safer when an incident occurs.

16 CHANNELS
Multiple channels give you the flexibility to keep different teams on separate channels and keep your staff focused on their roles. Privacy codes can be added to protect communications from neighbouring groups.

VOICE GUIDED NAVIGATION
Help your staff to easily learn the radio with voice guided menus. The CLR allows you to use pre-defined voice prompts for your channels and lets you add custom voice prompts to help your staff identify the channel they should be using.

REPEATER CAPABLE
With a Motorola Solutions repeater and the 1W licensed CLR model, you can stay in touch with your team and in control of your business across an area up to 37,160 sq m and 30 floors.


THE CLR SERIES IS YOUR ESSENTIAL COMMUNICATION TOOL

Clear communication is critical for all teams.

Whether you are supervising a production line, monitoring the school playground, serving customers in a store, or managing an office,
you need to be able to connect instantly to share information with your team.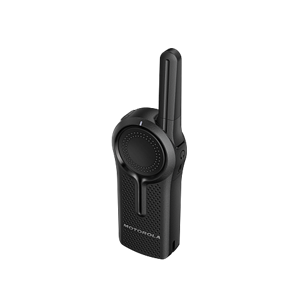 ATTRACTIVE AND COMFORTABLE DESIGN

The palm-sized CLR has a compact design to discreetly and comfortably carry with you through extended shifts.

ESSENTIAL CONTROLS

Simple-to-use radio operation helps users focus on their tasks. The easy-to-locate push-to-talk button, combined with other essential controls, keeps the design simple yet has everything you need to stay connected with your team.

LOUD AND CLEAR AUDIO

Reduce missed messages with louder and clearer audio from the built-in speaker or compatible headsets for precise communication between users.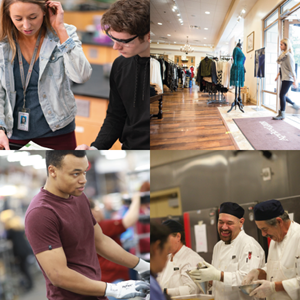 POWERFUL PERFORMANCE

The CLR is IP52 rated to resist dust and water that could otherwise damage the radio. It has also been tested to MIL-STD 810H to ensure it is tough enough to take with you all day. Extended shifts are no problem for the CLR; its long lasting battery helps you power through up to 18 hours of communication and collaboration.

PERSONALISE AND CUSTOMISE

Available with 16 channels, the CLR Series offers two models to suit your staff and work environment. A PMR446 license-free version or higher power 1W licensed model with a greater coverage area so your business can organise team communications in the space you need.

A range of accessories are available including different chargers and earpieces, meaning users can customise the radio to meet their needs. You can even customise radio settings with custom guided voice announcements to help your team get the most from their CLR.

ACCESSORIES

CHARGE UP TO 12 CLR RADIOS AT ONCE WITH THE MULTI-UNIT CHARGER

CLR SERIES MULTI-UNIT CHARGER KIT PMLN8250

This 12-pocket charger is the ideal solution for your CLR fleet. The multi-unit charger simplifies your power management for all your CLR radios.

SIMPLE
The charger can be used with or without the belt clips to ensure the clips stay with the radio.

SPACE SAVING
By enabling 12 devices to be charged at once, large fleets can be charged in a small space using fewer power sockets.

VERSATILE
The charger also has the ability to charge up to 6 standalone batteries in the front 6 slots, meaning devices can stay in the field and usable while spare batteries are charged.
AUDIO ACCESSORIES

Powerful and robust CLR audio accessories are comfortable for extended wear
HKLN4604 Swivel In-Line PTT Earpiece

HKLN4601 Surveillance In-Line Earpiece
HKLN4599 D-Type In-Line PTT Earpiece
HKLN4605 Earbud In-Line PTT Earpiece
HKLN4606 Remote Speaker Microphone
BATTERIES, CHARGERS AND CABLES

Energy and programming solutions to keep your CLR operational
HKNN4013 Li-Ion Battery, 1800 mAh, Kit
PMLN7141 CLR Series Single Unit Charger Replacement Kit
PMLN8250 CLR Series Multi-Unit Charger Kit
HKKN4027 Business Radio CPS Cable Kit for Device Programming
HKKN4028 Business Radio Cloning Cable Kit for Copying Settings Between Radios
CARRY ACCESSORIES
Carry accessories to comfortably and securely take your radio with you
HKLN5006 CLR Series Belt Clip Holster Replacement Kit