Ofcom Licensing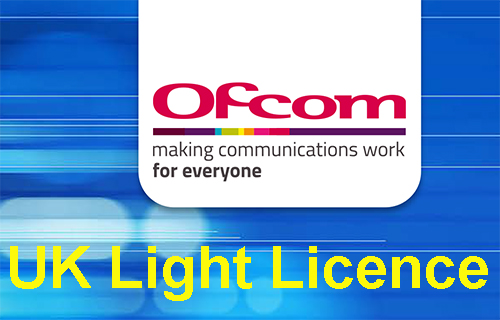 Red Radio are authorised by Ofcom to supply licensed radio equipment, and service all equipment, and can assist with all aspects of licensing.
All bona-fide two-way radio suppliers will have a Licence, issued by Ofcom, called a "suppliers licence".


With few exceptions, including PMR446 radios, most radio equipment must be licensed and meet strict approvals. The responsibility for obtaining and maintaining a suitable licence rests with the user and the penalties for not having a licence can be severe. Ofcom check radio installations and also investigate when interference is being caused (or received) by a two-way radio system.
Ofcom have the powers to seize equipment which does not comply with licensing (ie if the user has no licence), or with technical approvals. In the UK currently all two way radio equipment must comply with CE, RTTE and RED directives and will have supporting confirmation "compliance statements" with the equipment or readily available.
Rule of thumb is if it does not have this, it's probably deemed as illegal. If you ha
ve purchased equipment from sources such as Ebay or Amazon (we have seen numerous occurrences of unapproved equipment online) and you are unsure ask the seller for a copy of the CE approval certificate. This should tally with the label on the equipment which will have a mark similar to this:


All Electrical Items must be CE approved, the more Regulatory information is shown on a product the more confident you can be that it meets the regulations. Red Radio only supplies fully approved equipment meeting the regulations.


The RTTE European directive was updated recently to the "Radio Equipment Directive" or "RED" (purely a coincidence as the directive came some 10 years after we were born as Red Radio!!), which also includes certain additional safety aspects of the equipment and also all new two way radios will have some reference details for the manufacturer or importer on the label or product.


In the UK all two way radio equipment is authorised by Ofcom, other than equipment deemed as "Licence Exempt" and some equipment used in TV broadcast, so you must obtain a licence for your "Licensed" equipment.
Thankfully Ofcom have made licensing much simpler and more cost effective, with a range of licences to suit various applications - from simple on-site communications to wide area linked equipment.
The main licences available are:
Business Radio Simple Site Light Licence



Allows use of a base station and portables & mobile units within a small geographical area (typically <1km). Shared channels. Licence cost is £75 for a 5 year period.
Business Radio Simple UK Light Licence

Allows use of portables/mobile units, but NO base unit, anywhere in UK. Shared channels. Licence cost is £75 for a 5 year period.
Business Radio Technically Assigned Licence

A more complex licence allowing on-site or wide area fixed base equipment or talk-through (Repeater) equipment and portables/mobile units running higher power. Channels are more exclusive (useful when a specific requirement for privacy such as security) Licence cost is typically from £100-£150 for a 1 year period, but determined on application subject to location.
The most common form of Licence and simplest is the UK Light or Simple Site Lite and Red Radio can arrange either Licence with your online order for radio equipment - Just add it to your order and we will do the rest.
We can normally get a UK light Licence issued same day, and charge you no extra for this service. It is £75.00 (nett price, and zero VAT rated) so that is it, you are covered for 5 years quickly and easily. We may need to talk to you so that renewals are kept up to date, but generally that's it sorted.
We can assist with all licence applications. Call for no obligation advice.