Our Hire Fleet
We hold two main types of two way radio equipment for hire:
Hytera PD405: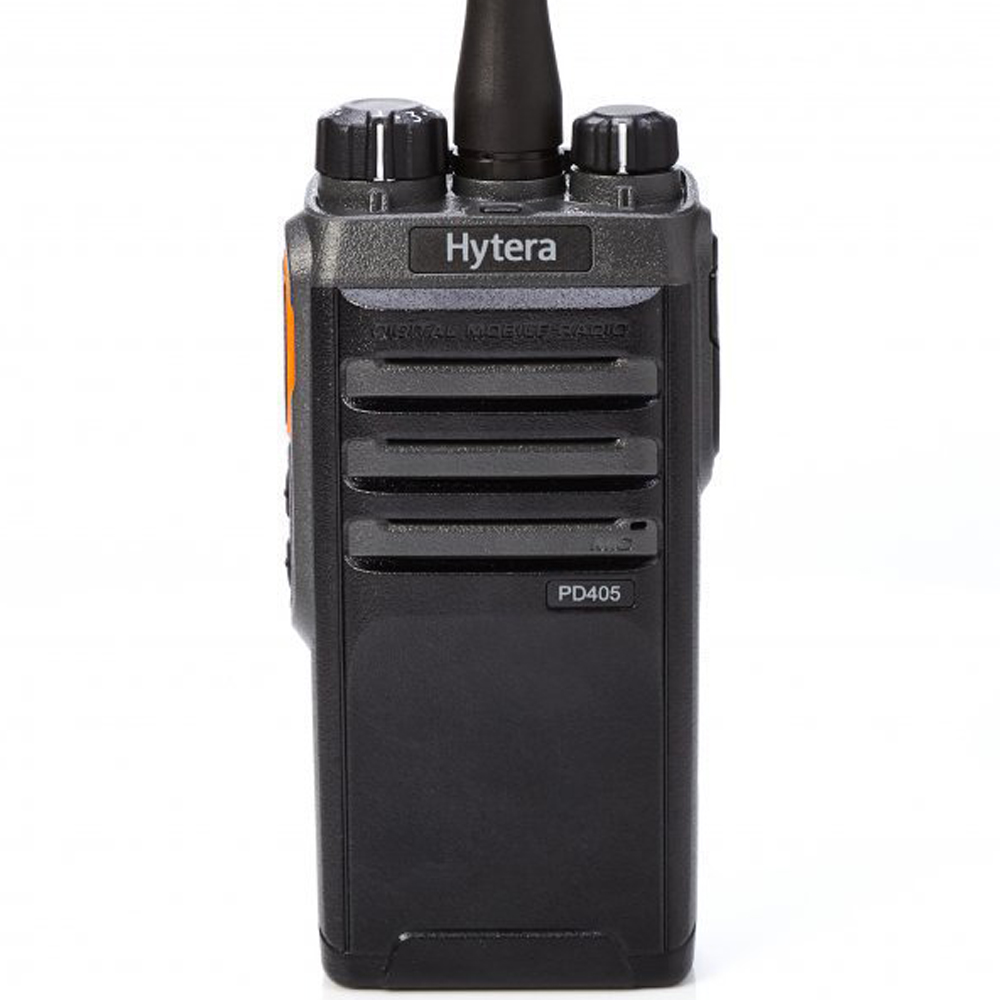 The Hytera PD405 is a modern DMR Digital Radio, with IP54 robustness and both Digital & Analogue modes.
The PD405 is fitted with a 1500mAh battery, belt clip and antenna. We supply as standard either a single way charger or six way multiple chargers depending on quantity of radios hired.